Meet genua at it-sa 2021
From October 12th to 14th, we will be present in the exhibition centre Nuremberg and take part in Europe's largest trade fair for IT Security. Get ready for interesting topics, exciting lectures, and fascinating conversations with our IT Security experts.
Our Highlights
We are looking forward to presenting you our focus topics at the exhibition and would happily invite you to our lectures!
Remote Maintenance
Customized adaption to individual remote maintenance solutions
The design of solutions for secure remote access – for example in predictive maintenance – requires simple integration into existing networks as well as convenient monitoring options. Inform yourself on-site about our extremely secure remote maintenance solution genubox, which now offers a new add-on as well as an option for a solely software-based version.
Mobile Working
Flexible portfolio for remote working
Discover our possibilites for remote working, which are approved for German VS-NfD, and offer a perfect combination of security and performance. Whether you are in need of security laptops, personal security devices or software clients - we happily support you in building a stable connection between home office or remote infrastructures and your company network.
Internal Network Security
Highly secure encryption, fast anomaly indetification, and comprehensive risk assessment
Explore our cognitix Threat Defender - an ideal addition to firewall solutions, which controls and secures data traffic at the interface. As a main element of "Security Defined Networking", cognitix Threat Defender supports your employee responsible for IT Security in various manners.
---
"New Work, Quantum Computer, Artificial Intelligence: prepare your IT Security today for the world of tomorrow."
Tuesday, 12. October 2021 at 2:45 pm in Forum E/Hall 7A, Language: German
Our speaker Stefan-Lukas Gazdag shows you an outlook on the future workplace and the requirements for your IT Security, that come along with it.
---
"Watch out, it's critical! Secure IT/OT Convergence with OPC UA"
Wednesday, 13. October 2021 at 1:45 pm in Forum E/Hall 7A, Language German
Look forward to a deep dive into IT/OT convergence with our speaker Markus Maier.
---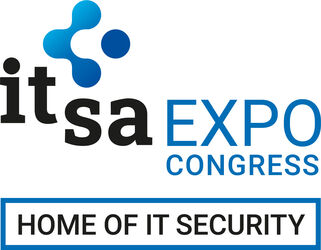 We are looking forward to see you!
Please contact us for tickets or to schedule a meeting with experts on-site. We are gladly providing tickets for the exhibition and would like to meet you at the it-sa 2021.
Sign up now and let's talk about IT Security!